Learn how 1DS helped a British Multinational increase its visibility and gain market share by 12%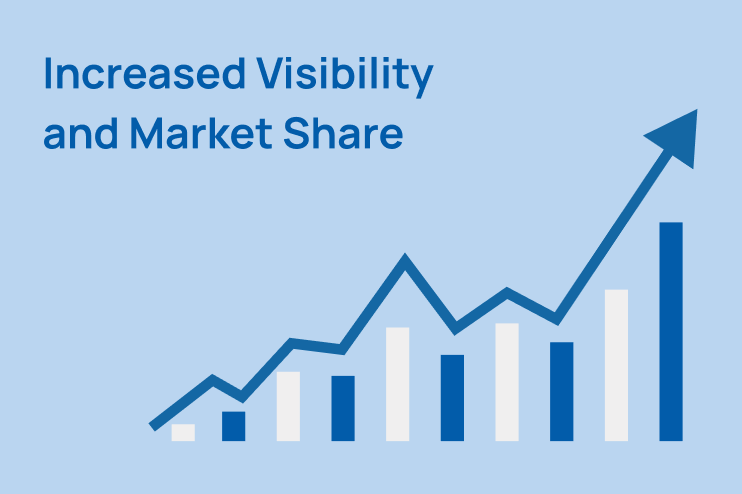 About the Client and their Objective
The client is a British multinational company that manufactures and sells cigarettes, tobacco and other nicotine products. Headquartered in London, the client is the largest tobacco company in the world based on net sales.
Due to multiple limitations around promotion of the products in the category, resulting in high competition among the brands, the client was looking for a technology partner that can help them increase their e-marketplace visibility and market share.
Discoverability and Share of Voice (SoV)
Improved visibility by tracking 32 metrics across key visibility drivers on a daily basis and provided real-time SOV insights for the client and it' competitors. Our keyword analytics tool uses our proprietary crawlers and uniquely identified the top-ranked keywords for the client and it's competitors.
Competitor Analysis
Charting the category landscape in the marketplace and identifying top-performing competitors to understand shortcomings and gaps. The process helped seek new opportunities and set new price products.
Improving Content
Increased focus on investing in the creation of quality content to build and improve trust and awareness about the brand's products. This enabled buyability improvements and increased conversion of clicks to sales.
Managed Services
Our team of expert business analysts helped the client transform outputs into outcomes and provided actionable insights that answered all client business questions. Our team understood the existing market potential by segments, identified priority areas and created growth strategies in context to the client's business priorities.
Key Impact
12% Gain in Market Share
Increase in E-marketplace Visibility
Increase in Conversion Rate via Better Content Scores